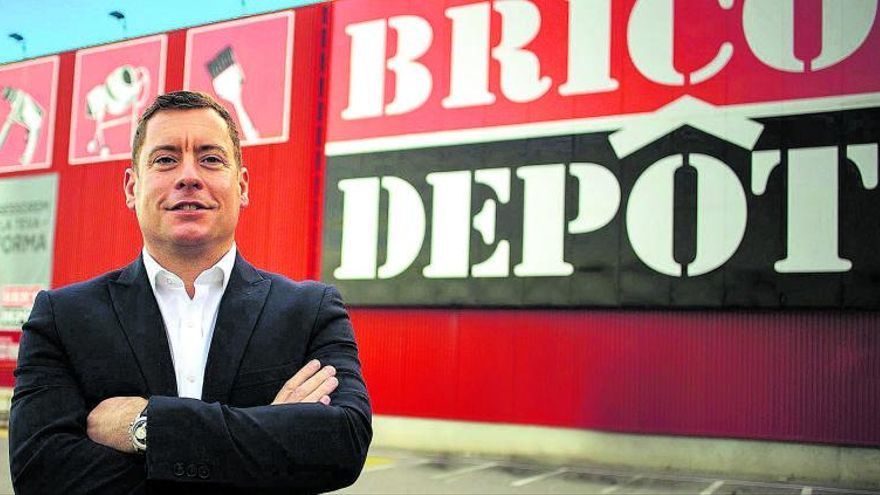 With 18 years of history in Spain and despite accounting for only 3% of the global results of its parent company, Brico Depot, the brand of DIY stores with which the Kingfisher chain operates in the Iberian Peninsula, plans its expansion. The objective is to double the number of establishments taking advantage of the boom in the rage for the home left by the coronavirus pandemic and its months of forced seclusion. "The potential of the Spanish market is very great and we are not exploiting it as an industry," says the CEO of the Spanish subsidiary of the British giant, Michael Foulds.
After a 2021 in which the company has registered an increase of 23% in sales (up to 428 million euros) and 240% in profit (up to a total of 14.6 million euros), Brico Depot wants to bet on again for "this region". "In Spain there is less supply of DIY than in countries like France, Germany or the United Kingdom and, however, it has more owners living in their own houses than these three countries," explains Foulds, who adds that in Spain the houses have " on average between 40 and 45 years of age and need investment and a certain level of care from their owners.
Brico Depot currently has 31 establishments in the Iberian Peninsula, and the goal is to at least double this figure with some stores between 5,000 and 6,000 square meters, "especially" in the cities of Madrid, Barcelona and Lisbon, but also others more little. In fact, they do not rule out "in the future" reaching agreements with companies "such as Cepsa or Repsol" to be able to deliver products to their customers at these service stations or have "corners" in supermarkets.
However, the momentum of the online channel is increasing and 60% of the purchases made by its customers already have "an online-offline trip and vice versa", as it acknowledges. Two years ago this percentage was 40%. "At peak times we already reach 10% of total sales," he adds. The company also plans to boost sales to professionals, which account for 25% of the total, the rest being private individuals "with a certain level of knowledge", as he explains. To do this, they have launched a loyalty program that, under the name Scan & Collect, allows its users to have their invoice history, or the delivery service in three days and the technical service in 30 minutes. "We're putting energy into this 25%," he says.
Despite the inflationary spiral due to the war in Ukraine, they do not foresee a rise in prices. "Our strategy is to always guarantee the most competitive prices. Not only do we verify that we have these most competitive prices in each market, but we also offer our customers a minimum price guarantee and if for one reason or another they find a cheaper product in the competition, we return this difference multiplied by two", he explains.
However, it does admit that there have been supply shortages in some products. "The current context is complex due to the scarcity of raw materials and supply difficulties in Europe, but we see it more as an opportunity because our customers are increasingly looking for more value," he explains. This is the case of wood, a product on which they have had reception problems due to the war, but which have already been solved. "We have stopped selling products that come from these two regions (Russia and Ukraine) and we are looking for other sources, other origins and other countries to buy products. In the case of wood we have solved it although it has been complicated for a few months », he indicates.
The passage of the pandemic
"I think that after confinement the idea of ​​​​investing in the home, of spending more time, has become more pronounced," admits Foulds, who does not believe that this trend will decline mainly for two reasons: the interest in DIY among millennials, the age group between 18 and 29 years, and the interest of consumers in reducing their impact on the environment.
"60% of our customers are actively looking to reduce their energy consumption, compared to the cost of electricity or fuel," says Mike. According to his figures, 10% of Kingfisher's sales come from products that reduce energy and/or water consumption. Among the examples of best-selling products, it points to more efficient air conditioners or windows that reduce the transfer of heat and cold to better maintain the temperature of the interiors, while the gap is solar panels for self-consumption. "In the past we sold them and now it's something we're working on," he adds.