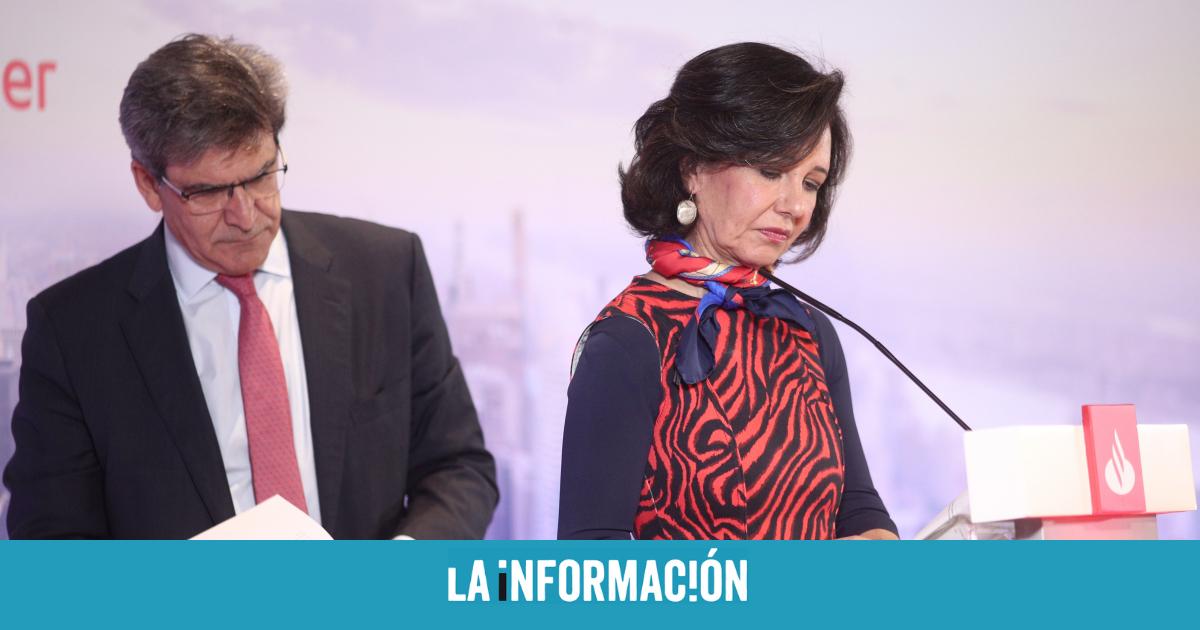 Santander Bank is accelerating the search for a successor to CEO, Jose Antonio Alvarez, as reported this Friday by 'Bloomberg' and advanced exclusively by 'La Información' on February 2. The second in command at the bank is approaching his departure from the top executive line after the presentation of quarterly results.
Álvarez continued as CEO of the bank after the failed appointment of the former banker from UBS, Andrea Orcell, run by the Italian Unicredit. The president of Santander, Ana Botinis looking for both internal and external candidates and has started a recruitment process through the 'headhunter' firm Ego Zehnder.
António Simões, Víctor Matarranz, José García Cantera and Javier García Carranza are in the race as the main candidates to relieve Jose Antonio Alvarezwho has been in the post since November 2014. The outbreak of the war in Ukraine temporarily paused the process although, as this newspaper published in February, the solution is expected to be carried out in the coming months. The entity then specified, officially, that there was no formal open process at that time, although this Friday declined to comment regarding this issue.
The still CEO, Jose Antonio Alvarezattended this week the banking forum organized by IESE in which he called for the development of a single banking market suitable for the European institutions to be more efficient and to be able to compete in equal conditions with other jurisdictions such as the Chinese and the American.
"For example, capital buffers, we have seen crises and no one uses these capital buffers, why? In other countries it is a disadvantage that we suffer daily, this is a fact. We are going to United States, Brazil, etc., and this is a disadvantage", affirmed Álvarez. In this sense, his replacement at the head of the entity would have a profile with an international focus.